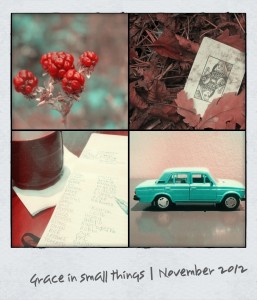 A creative idea for my business/calling cards popping into my head.

The anticipation of new bed linens. Thank you baby Jesus for fitted sheets.

A voicemail from a wrong number on my google voice account. It was so positive and cheerful and even though it wasn't for me, it made me smile.

My favorite salad: lettuce, tomato, red onion, cucumber, blue cheese crumbles with oil and vinegar.

The little black kitties outside my building. They are skittish now, but they will love me.